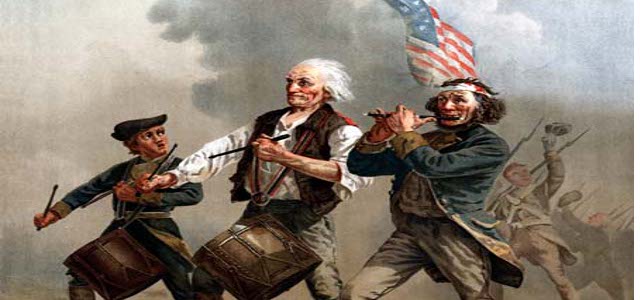 —
• VistA Health IT "In the Cloud" (One Billion Users on Two Billion Devices By the Year 2020);
o From VistA Modernization to A New "Civilian VA" in 24 Months;
o One Click Social Networking to Electronic Personal Health Records;
o New Critical Mass of Not-profit Provider Adopters of "VistA in the Cloud" HIT;
o VistA in the Cloud Enterprise Platform (Link, Organize & Operate Provider Network);
o "VistA Cloud Data Services";
—
Appendix: Congruence of Government and Project 76 (Nationwide, Not-for-profit Health Service) Goals and Objectives:
"The Department of Veterans Affairs (VA), Office of Information & Technology (OI&T) is responsible for the development and maintenance of the Veterans Health Information Systems and Technology Architecture (VistA), VA's Electronic Health Record (EHR). VistA is built from more than 100 discrete applications that together comprise VA's highly integrated and fully-automated health information system and VistA is the electronic information service that enables clinical care delivery at 152 VA health care facilities and 928 ambulatory care and community-based outpatient clinics worldwide. VistA is central to the quality of care VA delivers to Veterans.
Designed by clinicians for clinicians, VistA is patient-centric and embodies the clinical workflow processes that support VA's model of care. It has enabled measurable improvements in the quality of care VA provides. VistA is stable and reliable; it is available 99.95% of the time and performs well in both large hospital and small office settings.
VA believes that VistA's rate of innovation and improvement has slowed substantially, and that the "codebase" is unnecessarily isolated from private sector components, technology, and outcome-improving impact. To address this issue, VA is establishing a mechanism that will open the aperture to broader-based public and private sector contributions.
VA believes that the most reliable, most cost effective, and – based on experience – quickest mechanism to re-position this tremendous national asset and to keep pace with innovation is to create a custodial agent based on well-understood open source business models. By doing so, [VA] will provide a transparent mechanism to incorporate new features and capabilities into the source code, provide industry a high fidelity signal of [its] intention and uniform acceptance criteria, and better proliferate those innovations inside our hospital and clinics. VA's intention is to create a structured, deliberate, and predictable migration path from VA's custom and proprietary EHR software to an openly architected, modular, and standards-based platform. VA believes that a non-governmental custodian will achieve all these objectives quickly and efficiently…
Specifically, VA believes that a structured, deliberate, and predictable migration from [its] custom and proprietary EHR software to an openly architected, modular, and standards-based platform will achieve five crucial objectives:
It will unleash EHR innovation inside and outside VA.
It will release VA's captive dependency on any particular component or service and give our clinicians access to the best available tools and solutions.
It will reduce the costs and risks of reliable implementation (and integration) of new functional modules and improve VistA's capabilities.
It will measurably improve health outcomes for our nation's Veterans. And
It will enable other providers in the public and private health care system to benefit from, contribute to, and interoperate with this national asset." (Department of Veterans Affairs, Technology Acquisition Center, Solicitation Number VA118-11-RP-0275 April 22, 2011)
On May 13, 2011 at 4:00 PM EST the VA OI&T, Technology Acquisition Center accepted "Firm Fixed Price" offers from would-be contractors responding to a VA request for proposal (RFP) solicitation number VA118-11-RP-0275, seeking establishment and activation of electronic health record open source Custodial Agent (CA) operations for managing a new open source ecosystem to modernize VistA. "VA views the CA as an independent entity that enables the formation and operation of an active EHR open source community. [VA] foresees the community beginning with the current VistA code and evolving and improving it over time. VA intends to be an active community member and a user of the open source codebase maintained by the CA.
VA will contribute the current FOIA [Freedom of Information Act] version of VistA as the initial code contribution in the establishment of the CA. Thereafter, the CA will manage the evolving EHR open source codebase and VA intends to be both a contributor to, and consumer of the CA's work product.
The CA is intended to be an independent, central body that fosters the creation and evolution of an open source EHR community. In this role, it defines and performs certification and manages the code repository that provides access to the code base. It provides the forum for maintaining and communicating architecture, product definition, and other aspects of the code base, as well as other functions that help to build and sustain the community. Helping the community achieve consensus among members should be part of the execution of CA responsibilities." (VA118-11-RP-0275 EHR Electronic Health Record Open Source RFP Custodial Agent Question Answer Q4 421-11_02 April 21, 2011)