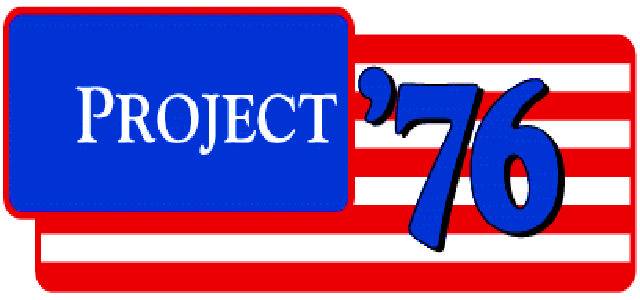 Introduction
"VistA is not a code; it's a process," is how one of its key developers puts it. This process has fostered a medical culture that by now has put the VA at least twenty years ahead of the rest of the U.S. healthcare system in exploiting the full potential of digitalized medicine.
R—RFI for VistA Open Source (2.0) will position VA another three decades ahead. And this information will help describe two would-be strategic non-profit partners for VA in the development of this technology.
Project 76—An American Affair, Inc. and the New American Foundation (health policy think tank) are not-for-profit entities that complement and can facilitate VA being able to achieve the goals setout in this RFI.
Project 76 for example: is currently taking steps to implement a "Nationwide, Not-for-profit Health Service" (NHS) that will brand; supply capital for; and operate private networks of:
● Non-profit providers (clinics; health centers; hospitals and medical schools);
● Non-profit suppliers (healthcare supply, equipment and solution intermediaries);
● Non-profit health insurers ("Nationwide Qualified Health Plans" and "Consumer Operated and Oriented Plans"); and a
● New, non-profit "open source" health information technology infrastructure (that would be interoperable and support: a national health information database; a nationwide electronic health record; individual lifetime electronic medical records; and multi-state health information and insurance exchanges).
And while New America Foundation ("NAF") does not intend to play a direct role in healthcare operations, it is seeking grant support, which VA may wish to consider providing, to continue the use of NAF expertise, contacts and influence to develop an initial business plan and take other steps to lay a solid foundation for the launch of a new and "separate" entity that NAF is provisionally referring to as "Vista Total Health Network" (VTHN) of a nonprofit non-government providers to emerge and perform much in the same function as a "civilian VA."
"The essential idea is to link existing public health clinics, community hospitals and other non-profit healthcare and social service organizations into a digitally integrated, 'virtual' network and that by adopting VA's health information technology platforms (VistA FOIA and VistA 2.0 Open Source); protocols of care; and quality standards, the VTHN would replicate the best features of VA' delivery system model … building upon the three essential ingredients of VA' quality transformation:
● The shrewd, widespread deployment of a tax-payer financed health IT (the world renowned "VistA" software system, written by doctors for doctors);
● VA' scale, integration, and long-term relationships with its patients; and the
● VA' culture of public service and commitment to science ("through a process of self-selection, VA's workforce of salaried managers, doctors, and other healthcare professionals tend toward an ethos of service and commitment to medical research above concern for individual profit maximization.")
The new NHS will furnish the VTHN with:
● Expertise, staff work, and contacts needed to become qualified for newly available federal subsidies as accountable care organizations ($12 billion under the Affordable Care Act and another $17 billion under emerging "meaningful use" regulations of the Health Information Technology for Economic and Clinical Health Act or HITECH);
● Technical assistance in installing and implementing VistA (by arranging "two for one installations – no money down – of the Freedom Of Information Act and the reengineered versions of VistA Open Source software); and by supplying;
● Financial assistance in building capital and reserves (as many VTHN non-profit providers "face short-term cash flow and longer-term capital inadequacies" (Longman, NAF Concept Paper 2010) that make them less competitive in seeking managed care contracts offered by state and local governments. In these cases the NHS will endow VTHN administrators with bridge loans or capital infusions).
Problem Statement
The problem: There exists neither a health information technology, nor a healthcare consumer intermediary in the private sector that is as proven as VistA, or as dominant, influential or effective as the Department of Veterans Affairs is in the public sector.
"The public policy environment surrounding American healthcare has not allowed for the emergence of such an entity until recently." (Longman, opcit 2010)
"Yet passage of health care reform legislation, (particularly mandates and subsidies created by the Affordable Care Act and HITECH), combined with ongoing trends toward commoditization in the healthcare marketplace, have created a first-time business opportunity to implement transformative change in how U.S. healthcare is delivered." (Longman opcit 2010) "And account for the current efforts to assemble a VistA 2.0 Open Source powered, civilian VA to become the major mechanism by which health care delivery system reform is achieved, and the means by which a plurality of Americans will receive healthcare within the next decade." (Longman opcit 2010)
The primary hindrances preventing U.S. healthcare from breaking free of the strangle hold of an unsatisfying, uniformed, wasteful and unsafe delivery system are; antiquated and, more often than not, non-existent health information technology (HIT); squandered economies of scale; and disparate practices and procedures.
And while the Affordable Care Act and HITECH can help change this, they are powerless to do so in an environment of multiple competing HIT platforms, none of which would compare with a reengineered Vista.
As to the squandered economies of scale, the Wal-Mart Stores business model is proof positive that "scale" is routinely exploited for tremendous savings, and that interoperable IT such as Wal-Mart deploys (and that VistA 2.0 Open Source would re-introduce) enables it to see huge operating savings.
There is no excusable alternative for failing to achieve this result in our private, health care economy. Yet, for once in our political system VA is government (as the influential IT consumer intermediary) in the ideal spot to make the HIT (PMR, EHR and HIE) call.
Otherwise, the problem is that there exists no health information technology, consumer intermediary in the private sector that is as proven as VistA or as dominant, influential and effective as VA is in the public sector.