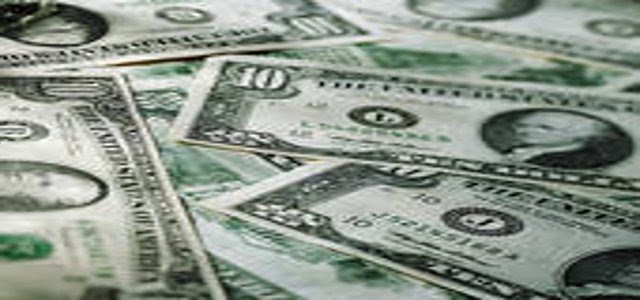 THE CRITICAL SCHEDULE AND TIME LINE OF CRITICAL VA ACTIONS BEING TAKEN, PLUS
• Department of Veteran Affairs, Open Source, "VistA Modernization Initiative"
o VA Request for Information for Electronic Health Record Modernization;
o VA Request for Proposal "Custodial Agent" for New VistA Ecosystem;
o Contract Award to Custodial Agent Contractor for VistA HIT Modernization;
o VA Deposit of VistA Source Code Into New Open Source Ecosystem;
o VA Participation with Open Source Ecosystem to Modernize It's VistA HIT;
o Congruence of Government and Project 76 NHS Goals and Objectives.
THE SCHEDULE OF EVENTS CRITICAL TO CREATING, FROM THE AFFORDABLE CARE ACT a new Nationwide, Not-for-profit Health Service in the COMING MONTHS:
Since it founding, and over the intervening 35-plus years under current management, Project 76—An American Affair, Inc., the catalyst and integral component for the above referenced initiative, has retained its 501(c) (3) and 509(a) (2) "public charity" tax-exempt status, notwithstanding the fact that it is alone in capital structure, operation modeling, global vision and would-be strategic alliances.
Including in its collaboration with New America Foundation fellow, Veterans Health Administration researcher, and "Best Care Anywhere" author, Phillip Longman, in connection with his book, subtitled, "Why VA Health Care Is Better Than Yours", which made the theoretical case that a "Civilian VA" can achieve in the private sector for the 80-100 million patient, non-profit healthcare system, what VA has been able to accomplish in the public sector with its Defense establishment's global hospital and facilities network that is linked, organized and operated by VistA, the VA's health IT (HIT).
Project 76's most critical role in this historic effort characterized by Mr. Longman as "Our Mutual Endeavor" is to contribute the instigation, strategy, tactics and capital necessary to achieve that desired theoretical result, in actual practice.
Central to that actualization is creating a new critical mass of health information technology adoptions of a variety sufficient, de facto, to become the new, electronic health record, and national health information database, "standard".
Among the many recommendation VA received concerning how it should go about facilitating a modernization of its electronic health record and health information technology architecture, was Project 76's August 25, 2010 recommendation that VA effectively contribute its HIT base code to a new, open source ecosystem for modernization and to support creation of a new, de facto, HIT standard, as referenced above.
And, as VA has in fact taken steps conducive to such an historic accomplishment on a schedule that requires Project's IMMEDIATE implementation of the nationwide, not-for-profit health service model, this circumstance creates a schedule within which that NHS effort must be activated.
Specifically, on June 20, 2011, VA announce its AWARD to a contractor "Custodial Agent" tasked, within 30 days thereof, to stand up an open source VistA modernization ecosystem, and committing VA within 70 days thereafter (or on or about October 1, 2011), to distribute its HIT base code to that entity.
Additionally, between that time and 2014, nearly $18 billion in related Federal cash subsidies are to be paid out to healthcare providers who adopt certified HIT, especially, including to all non-profit healthcare provider facilities and caregivers.
Accordingly, for purposes of the NHS initiative and its related health information technology development and adoption timetable, on October 1, 2011, or as soon thereafter as possible, Project 76 will want to move that VA source code contribution to the Cloud as "VistA-1."
And likewise, within a few months thereafter, to be able to begin underwriting a nationwide, NHS effort to facilitate the creation of a critical mass of new, non-profit EHR adopters sufficient for that source code (or VistA-1), to become, de facto, the standard for up to 200 million Americans by 2014.
Finally, in that connection, and in the interim, having reengineered VistA-1 by 2014, by the year 2020, a "VistA 2" version will seek to have included an additional 800 million international user contributors to its resulting, private, health information database.
TAX-DEDUCTIBLE DONATIONS FROM INDIVIDUAL CITIZENS, CONSUMERS AND OTHER NON-PROFITS–NOT FROM GIANT HEALTHCARE CORPORATIONS; FOR-PROFIT INSURANCE COMPANIES, AND/OR SUPPLIERS
THIS website exists to make public the related Project 76 proposal to SECURE the $15 million in funding necessary by October 1, to fully engage the process of assembling from what has been made possible by the AFFORDABLE CARE ACT, a new nationwide, not-for-profit health service in the coming months.
As such, Project 76 is prepared to demonstrate how, exactly, Project 76 will attract the new data; create the new consumer and enterprise demand for online information, cloud services and hardware; and evidence how, exactly, within a few months of the initial, ONE TIME $15 million pump priming, Project 76 will be able to satisfy all capital requirements thereafter, for related research, development, optimization and implementation.
Project 76—An American Affair, Inc.
R—RFI for VistA Open Source Solicitation August 25, 2010 Submission Of Proposed Nationwide, "Not-for-profit Health Service"
VA Launches Open Source Custodian Open Source Electronic Health Record Agent Begins Operations
Open Source Electronic Health Record Agent